Hello,
A friend of mine on Twitter: @0xBanana is having trouble getting in contact with anyone from Webull. He has identified a privacy issue that I have confirmed as a CVE on their products. Please let us know if you have a contact there.
The timeline:
2/5/2021 - Jason contacts Webull via direct message.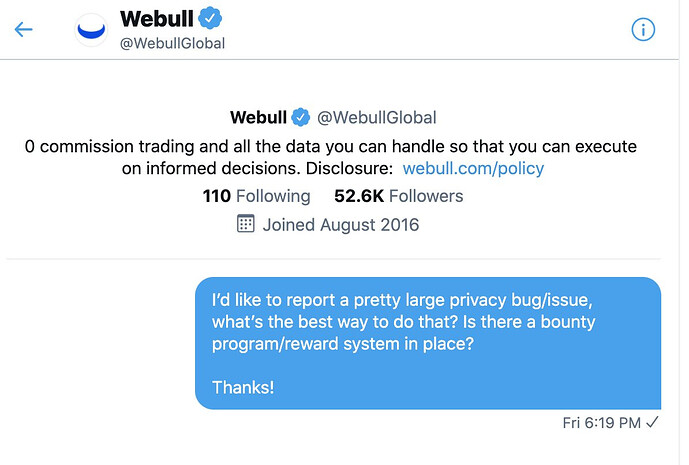 2/5/2021 - John looks for a security contact with no luck.
2/12/2021 - John sends a public Tweet, urging Webull to contact him. No response.
2/15/2021 - John reaches out again with a public Tweet directed towards Webull.
2/15/2021 - Contact is made with WeBull, the details of vulnerability communication are being discussed.